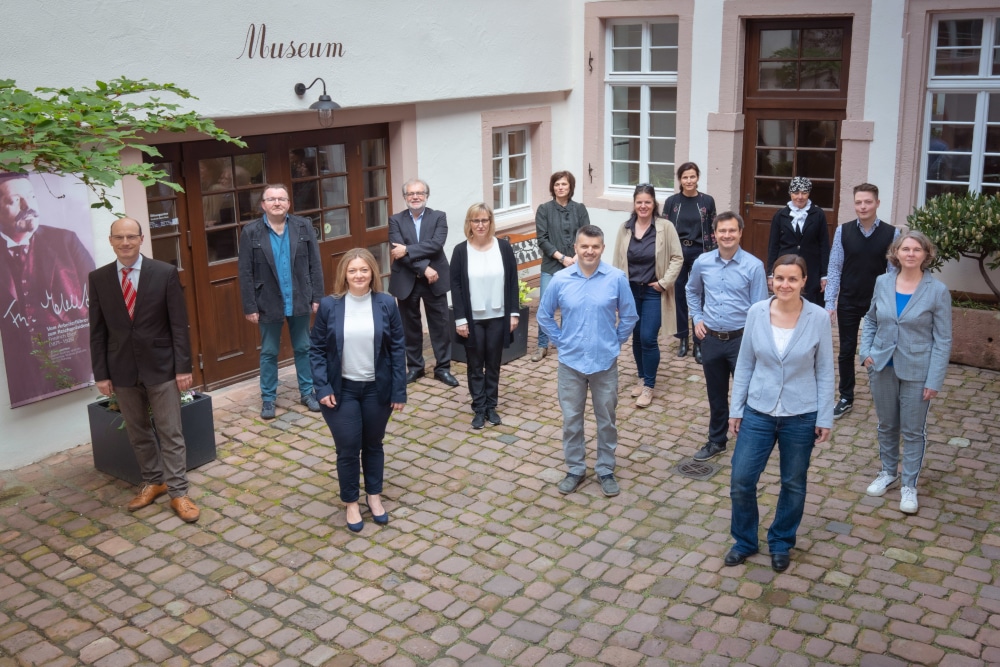 The Foundation
The Stiftung Reichspräsident-Friedrich-Ebert-Gedenkstätte
The Stiftung Reichspräsident-Friedrich-Ebert-Gedenkstätte is one of seven non-partisan foundations that commemorate important German political figures. The goal of the foundation is to reflect on the impact of the first German President Friedrich Ebert, while contributing to an understanding of the history of his time. 
Already by 1962, a memorial site had been established in the 45 square meter Heidelberg family apartment of the young Friedrich Ebert. In December of 1986, the German Parliament passed the law establishing the Reich President Friedrich Ebert Memorial Foundation. With this foundation in Heidelberg, the Federal Republic of Germany took on the institutional task of commemorating and maintaining public awareness of Friedrich Ebert as a notable figure in the history of German Democracy.
In 1989, the Friedrich-Ebert-Haus opened its doors with a 275 square meter exhibit outlining the life and time of Friedrich Ebert. This permanent installation would likewise undergo a structural, conceptual, and creative reorganization in 2007.